SUNFUN
RENTAL | CHARTER | ST1 HANKO
Bike rental in Hanko, Finland. You can rent your original Helkama Jopo bike from the St1 Marine Servicestation in Hanko, Eastern harbour!
Bicycles, Helkama Jopo:
0-2 h; 10 €
2-10 h; 13,50 €
16 € / day
85 € / week
Transportation of bicycles:
transport 1-9 bicycles , 0-3 km 40 €
transport 10-20 bicycles , 0-3 km 70 €
transport 20 bicycles , 0-3 km acc. to agreement
other transportations acc. to agreement
Reservations and questions:
St1 Marine, Hanko, Eastern Harbour
040 414 5681
Groups and special arrangements:
0400 477 894
[email protected]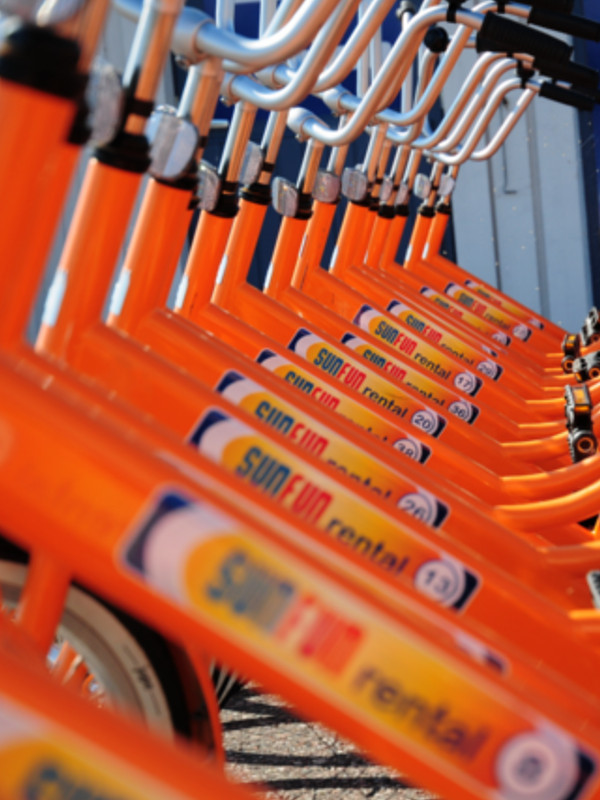 Sunfun will take you to see and experience our beautiful archipelago
The Baltic Sea shows a free horizon off Hanko, and the archipelago presents many interesting places to visit.
During the seal-safari you can – additionally to the seals – admire sea-eagles and the unique nature of this archipelago.
Experience the dramatic history of the islands as the rock-carvings at the Pike's gut, many of them hundreds of years old, or the exciting atmosphere of the lighthouse on Bengtskär.
Sunfun takes you for a boating excursion from the East Harbour of Hanko. Book your unforgettable trip with us!